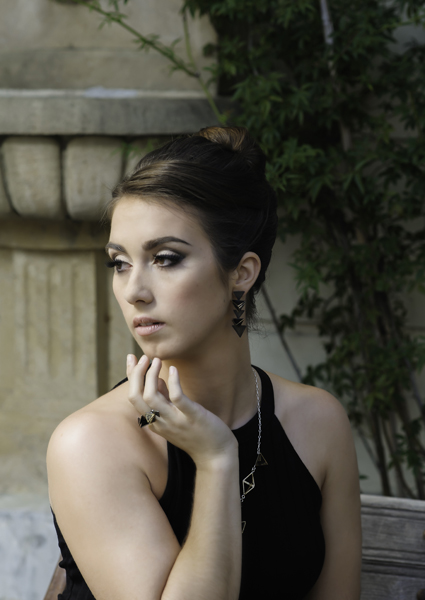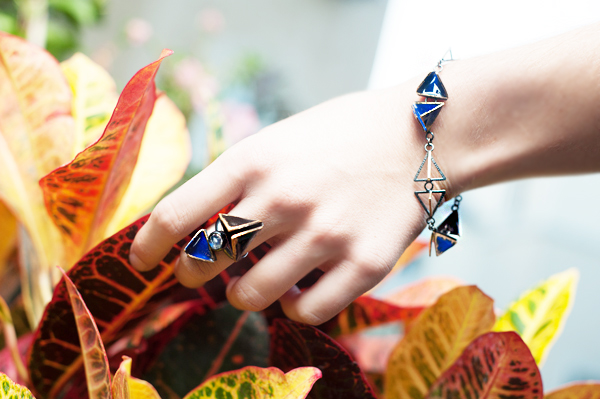 I feel so proud and grateful about my first collaboration style shoot with these three super talented ladies last month. Our Audrey Hepburn- inspired shoot was a great success and here is why:
Durham-based photographer Jessica Berkowitz successfully captured the charm and the spirit of Audrey Hepburn from beautiful model Emily K. Hunter. She held her camera as if it was her magic wand, she knows how to blend all the elements to create the most breathtaking images. Watching her photography process was just so inspiring!
Raleigh-based makeup artist and hairstylist Naomi Yata is also a true artist. She really transformed our model, Emily, into the modern and chic Audrey that I had pictured in my mind for months. When Naomi suggested the Audrey-with-an-edge-twist theme, it just clicked with me because that's exactly what I want my jewelry-lover to feel when they wear my jewelry: be bold and be classy.
Lastly, a super thanks to my friend and our model Emily. Can you believe this was her first fashion shoot!? She is a total natural! When I explained the shoot concept, she just got it, and the result speaks for itself. She was like the incarnation of Audrey but with her own interpretation.
The whole collaboration experience was so much fun, I truly can't ask for more from this dream team! A picture is worth a thousand words, so here we go! Click the link below to see the full collection!!!